⁠ 264 Chester Road, Castle Bromwich, Birmingham,
West Midlands,
B36 0LB
⁠ 0121 241 1100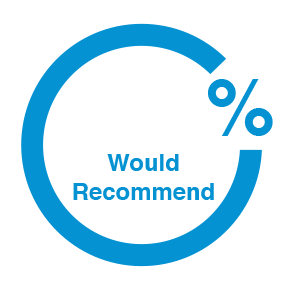 100
I had a great experience at Green & Company Castle Bromwich because when you walk in your welcome smile and just explain of what you are looking for and what kind of area and the property whether it be a house flat bungalow you require and the team will help you every step of your sale or purchase many thanks castle Bromwich
9th March 2020
The experience at Green & Company Castle Bromwich was great because staff very knowledgable as to how business should be operated, advice, support, friendly, willing to help at all times
24th February 2020
I was pleased with Green & Company Castle Bromwich and would recommend them because they do everything they can to keep you informed and remain patient when everything seems to be going wrong in the house purchase
20th February 2020
Green & Company Castle Bromwich were really helpful and I'd recommend because from the very start to the end of the sale they where all first class. They went above and beyond what you Would normally come to expect from an estate agent. It was a difficult sale for me personally at the time being that it was selling my late farthers home. But they help tremendously and I can't thank them enough
14th January 2020
Green & Company Castle Bromwich were really helpful and I'd recommend them because their communication was great- they called us every other day or more with an update and they were really good with us being first-time sellers.
6th January 2020
I'd definitely recommend Green & Company Castle Bromwich because the overall service and job they did was very good.
6th January 2020
The experience at Green & Company Castle Bromwich was fantastic because they got it all done quickly and were efficient.
19th December 2019
I'd suggest Green & Company Castle Bromwich to a friend because of how quickly they sold the property.
19th December 2019
I'd endorse Green & Company Castle Bromwich because they are professionals and handled my case with care. I find them extremely helpful and will for sure use them in future , if I will get such opportunity .
10th December 2019
I was pleased with Green & Company Castle Bromwich and would recommend them because of their excellent service provided.
3rd December 2019
Show more
Not just another estate agent

The team at our Castle Bromwich office offer an outstanding level of customers service along with an innovative and pro-active approach to marketing.

Having over 30 years experience in estate agency we have fantastic local knowledge and understanding of our clients need and often exceed their expectations. Offering the complete property service we will take personal responsibility for the sale and purchase of your home.

Don't hesitate to contact our proactive team today!
A popular location for first-time buyers and young families, Castle Bromwich offers a convenient setting, good schools and great transport links. It also offers a number of local shopping centres nearby, including Castle Bromwich itself, Hodge Hill and The Fort Shopping Centre.

For the most relaxing of days out in Castle Bromwich visit Castle Bromwich Hall Gardens, a real hidden gem including a ten-acre walled garden with more than 600 species of plant.

If you're looking for a new home in Castle Bromwich contact our Castle Bromwich sales office on 0121 241 1100 or search properties here.
Send the Office an Email
Or Call the Office on:
0121 241 1100