⁠ Warwick House, 9 High Street,
Sutton Coldfield,
West Midlands,
B72 1XH
⁠ 0121 355 8828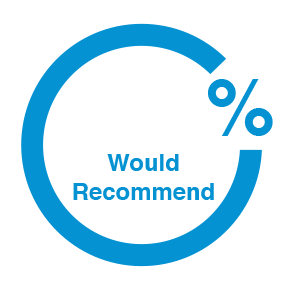 80
Green & Company Sutton Coldfield were good because they were friendly and upfront.
14th August 2019
Green & Company Sutton Coldfield were great because they know the local market, provide friendly advice, and demonstrated a wealth of knowledge and expertise. They were proactive in pursing a sale for us.
12th August 2019
I'd definitely recommend Green & Company Sutton Coldfield because of the service I received especially off the main management, sadly I can't remember her name
12th August 2019
I would recommend Green & Company Sutton Coldfield to friends and family because they did what they said they could do and sold our property in less than 4 weeks
9th August 2019
My experience at Green & Company Sutton Coldfield was fantastic because they were prompt at answering any questions we had, arranging appointments and negotiating with the vendors. I would in particular like to thank Jackie at Sutton Coldfield branch who was fantastic from start to finish, she dealt with any problems along the way and always provided the correct information. We would highly recommend.
9th August 2019
Greens made an incredibly stressful situation as stress free as possible, our first time buying in a chain with two small children and busy jobs. All at the Sutton Coldfield office were friendly, approachable and helpful. There was no pressure put upon us to use them as an agent, unlike other companies, and the in-house financial support was exactly what we needed. We used the solicitor they recommended, who was lovely, always at the end of the phone, and easy to communicate with. We had purchased the property we were selling from Green's 13 years ago and found them invaluable then. This time our expectations were met, if not exceeded. We wouldn't hesitate to use them in the future and would like to say a huge thank you to them all.
14th June 2019
My experience at Green & Company Sutton Coldfield could have been better. There was a distinct lack of feedback after viewings. I never felt on calling the office that the girls knew who I was, even when I called in answer to their specific queries. Very poor customer relations all round. Even the sale updates were meaningless & incorrect!!
24th May 2019
Green & Company Sutton Coldfield were fantastic because they are professional and provide good communication.
16th May 2019
Green & Company Sutton Coldfield were fantastic because the are personable and always kept me fully informed
19th March 2019
I would not recommend Green & Company Sutton Coldfield because it cost me £6000. I had to accept a much lower offer due to incompetence from Staff at Sutton. I felt they did not tell me the whole story and with their experience they should have known that the first buyer was not going to be able to see the sale through and we should have stopped the sale and moved onto the second buyer much sooner. I felt I was being fobbed off and many times phone calls were not returned.
5th March 2019
Show more
The team at Sutton Coldfield have a great number of years experience between them and therefore are able to offer clients a good level of knowledge in all aspects of estate agency. They pride themselves in being able to offer a personal and friendly service.
A thriving town centre is just the beginning of Royal Sutton Coldfield's appeal for home movers, with a host of facilities for the local community.

Those living in the centre of Sutton can take benefit from a restaurant quarter combining big name outlets with award-winning independents, fantastic education facilities from pre-school through to further education, not to mention a leading hospital with A&E and maternity departments on their doorstep. And that's before you've even stepped foot in Sutton Park, 2,400 acres of green space complete with donkey sanctuary and wild livestock.

If you're looking for properties in and around Sutton Coldfield, contact our Sutton Coldfield branch on 0121 355 8828 or search for homes here.
Send the Office an Email
Or Call the Office on:
0121 355 8828