Estate Agent in Sutton Coldfield
At Green & Company Sutton Coldfield estate agents, we are an estate agent who understands what's needed to sell homes. With more than 25 years' experience in selling local residential houses and apartments, we also know what you're NOT looking for. Located at the heart of your Sutton Coldfield community, we pride ourselves on delivering first class customer service and honest, upfront advice.
We also lead the way for innovation in the local property market, from our distinctive 'For Sale' boards to the creation of a dedicated Customer Relationship Team. Whatever your property requirement, Green & Co's Sutton Coldfield branch is here to help you move.
⁠ Warwick House, 9 High Street,
Sutton Coldfield,
West Midlands,
B72 1XH
⁠ 0121 355 8828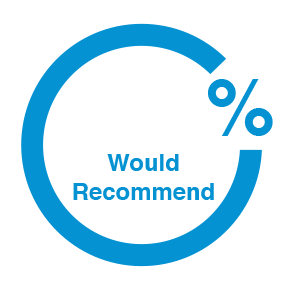 100
The staff at Green & Company Sutton Coldfield were good because they sold my property quickly and efficiently having been let down by another local estate agents.
14th May 2021
I'd recommend Green & Company Sutton Coldfield to anyone because they single-handedly kept the chain from falling through due to a terrible solicitors used on one side of the chain. In particular, Jacquie was incredible. She calmed me down, stopped the tears and reasoned with difficulties on both sides of our chain. Without her we would not be in our house now. Jacquie worked above and beyond, often into the evenings and would call me before office hours in the final stages to try and make sure things we still going to plan. If we were to sell again - I would personally give Jacquie a call straight away. There is no other agent in Sutton Coldfield / surrounding areas that I would use. Do not waste your time elsewhere, if Jacquie on the rare occasion wasn't around to take a call - several members of Green & Co stepped in from several different sites and got up our notes (which are stored on a intranet system I believe, making it easy for anyone at Green & Co to add notes) and caught us up with what was happening as and when it happened. Their communication is SEAMLESS. We always knew where we stood. We had gone with another local agent to begin with and got no viewings for 6 WEEKS! Once we moved to Green & Co - we sold in a week, with 2 offers and 5 viewings in the first few days, which is due to their reputation, their list of clients and their proactive nature. If you are looking for solutions NOT problems, you must go to Green & Co. Huge thank you to all of the team, you guys are absolutely outstanding. Well done!
14th May 2021
Green & Company Sutton Coldfield were great because their communication is outstanding throughout the entire process, they are dynamic and proactive right up until exchange and completion. I honestly don't think we would have been successful in our sale and purchase without them!
28th March 2021
Green & Company Sutton Coldfield staff were good because they are committed and genuine.
25th March 2021
I had a great experience at Green & Company Sutton Coldfield because, it was the 1st house that we have brought. I had lived in my very first house for 45 years, and I lost my husband 7 years ago, so it was me and my son buying a house, and you gave us plenty of guidance, and Jackie was always there to help us through any problems. Thank you Green & co for all your help, to buy our new home.
9th February 2021
Green & Company Sutton Coldfield were great because Jacquie went above and beyond to help progress this purchase for us
9th February 2021
Green & Company Sutton Coldfield were great because they sold our property where other companies failed. The customer service from Jacquie and the team was outstanding. I genuinely don't think the sale would have gone through without Jacquie.
17th January 2021
Green & Company Sutton Coldfield staff were good because they showed a commitment & drive to complete our purchase & sale that we didn't see from the other stakeholders including the Greens Walmley branch.
15th January 2021
My experience at Green & Company Sutton Coldfield was memorable because it was our first house and we were guided well by the team @ Green
14th January 2021
Green & Company Sutton Coldfield were fantastic because they were quick to respond to my queries and kept me informed throughout the process. I know we so happy with the service provided and the staff were all so kind and approachable ! I would have no hesitation in recommending this company to others. Thank you so much !
14th January 2021
Show more
A thriving town centre is just the beginning of Royal Sutton Coldfield's appeal for home movers, with a host of facilities for the local community.

Those living in the centre of Sutton can take benefit from a restaurant quarter combining big name outlets with award-winning independents, fantastic education facilities from pre-school through to further education, not to mention a leading hospital with A&E and maternity departments on their doorstep. And that's before you've even stepped foot in Sutton Park, 2,400 acres of green space complete with donkey sanctuary and wild livestock.

If you're looking for properties in and around Sutton Coldfield, contact our Sutton Coldfield branch on 0121 355 8828 or search for homes here.
Send the Office an Email
Or Call the Office on:
0121 355 8828