⁠ 13 Colehill,
Tamworth,
Staffordshire,
B79 7HE
⁠ 01827 68444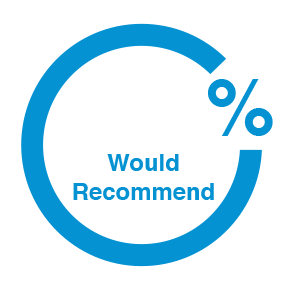 100
Green & Company Tamworth staff were good because they go the extra mile. Could not of asked for more, it felt like our case was given everything by Ann at Greens to get over the numerous obstacles. Our chain would probably of broken down without their support. many many thanks
5th December 2019
Green & Company Tamworth were great because nothing was too much trouble
3rd December 2019
We both purchased and sold though Greens the team were incredibly helpful, we would definitely recommend using them. Thank you
10th November 2019
I was happy with the service at Green & Company Tamworth because I was kept informed throughout the purchase process and any queries were dealt with promptly.
3rd November 2019
Green & Company Tamworth were helpful because they went above and beyond for not only the vendor but also us as the buyers. We had emails answered promptly and many calls made on our behalf. This would of been a much more stressful and drawn out process without their help.
1st November 2019
The experience at Green & Company Tamworth was great because of the enthusiasm of all the team, the marketing was really good as well with plenty of photos so people had a really good idea of our property.
29th October 2019
Green & Company Tamworth staff were good because they always kept us informed at the stage we were at
28th October 2019
I'd recommend Green & Company Tamworth to anyone because the overall service was very good.
23rd October 2019
I'd endorse Green & Company Tamworth because the whole package was good and everything went smoothly.
23rd October 2019
The staff at Green & Company Tamworth were good because they were friendly and informative with out being pushy, they always had time to help and answer any questions, big thumbs up.
21st October 2019
Show more
Our Tamworth office is situated in a prominent town center located in this bustling, historic market town. Occupying a spacious, bright and modern office we are placed perfectly to welcome buyers and sellers alike to offer a personal and friendly service, ensuring you can be helped, and feel relaxed in a pleasant unhurried environment.

As one of the leading Estate Agents in the area, we have successfully helped hundreds of people sell or purchase their home in the local Tamworth area and surrounding villages. Our professional friendly sales team collectively has over 100 years experience in the estate agency business ensuring that all of our inquiries are dealt with the utmost professionalism. We all live locally to the Tamworth area, therefore, our local and regional knowledge is based on real first-hand experience.

We aim to treat you how we would like to be treated ourselves and pride ourselves on our outstanding customer satisfaction record. We offer a complete `all under one roof` service whether you are buying or selling. We can assist you with all aspects of your transaction, including free no obligation market appraisals, free mortgage advice, chartered surveyors, solicitors, and full letting service. Being a one-stop-shop ensures we have everything required directly to hand so your transaction progresses smoothly and quickly with the minimum amount of stress and fuss.

Please feel free to call us, email us or pop in and pay us a visit. We are here to help!
Our Tamworth office is situated in a prominent town centre location in this bustling, historic market town. Occupying a spacious, bright and modern office we are placed perfectly to welcome buyers and sellers alike to offer a personal and friendly service, ensuring you can be helped, and feel relaxed in a pleasant unhurried environment. As one of the leading Estate Agents in the area we have successfully helped hundreds of people sell or purchase their home in the local Tamworth area and surrounding villages. Our professional friendly sales team collectively has over 100 years experience in the estate agency business ensuring that all of our enquiries are dealt with the utmost professionalism.

We all live locally to the Tamworth area therefore our local and regional knowledge is based on real first hand experience. We aim to treat you how we would like to be treated ourselves and pride ourselves on our outstanding customer satisfaction record. We offer a complete `all under on roof` service whether you are buying or selling. We can assist you with all aspects of your transaction, including free no obligation market appraisals, free mortgage advice, chartered surveyor, solicitors and a full letting service. Being a one-stop-shop ensures we have everything required directly to hand so your transaction progresses smoothly and quickly with the minimum amount of stress and fuss. Please feel free to call us, email us or pop in and pay us a visit. We are here to help!

If you're looking for properties in Tamworth, contact our Tamworth branch on 01827 68444 or search for homes here
Send the Office an Email
Or Call the Office on:
01827 68444