⁠ 13 Colehill,
Tamworth,
Staffordshire,
B79 7HE
⁠ 01827 68444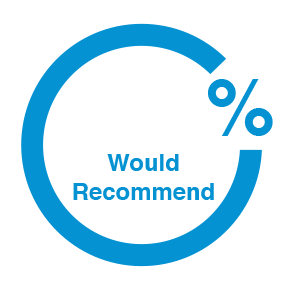 70
My experience at Green & Company Tamworth could have been better because communication was very poor. I was always the one chasing progress with phone messages that were never answered and emails that were never replied to. I had one phone message answered and this was only to tell me that completion date was July 1st. However, I'm all settled in now and pleased with the house but I just think communication could nace been a little better.
12th August 2019
My experience at Green & Company Tamworth could have been better because the people in the office need to be more accepting of the choices their customers are making and look at ways to be supportive rather than critical. The pictures taken could have been better as both viewers commented that the house was nicer than the pictures showed.
12th August 2019
Anne from Green & Company Tamworth was really helpful and I'd recommend because the company kept me fully up to date with not only the buying of the property but also the selling of mine, even offering advise to speed up the whole process...
10th August 2019
I'd definitely recommend Green & Company Tamworth because they were very efficient, friendly, and always happy to help.
7th August 2019
I would not recommend Green & Company Tamworth because the valuation was overpriced, therefore the property took longer to sell. Ended up getting a much lower offer
2nd July 2019
I have recommended Green & Company Tamworth because I thought they were excellent and I couldn't fault them at all.
27th June 2019
My experience at Green & Company Tamworth was positive because everyone is really helpful & always on top of it all, Anne in the Tamworth Branch was exceptional though all the staff where great to be honest.
25th June 2019
I would recommend Green & Company Tamworth to friends and family because all the sales team are very good
25th June 2019
Green & Company Tamworth were great because Graham really stood out. Christian was exceptionally good and Kat was very helpful. The support provided after we sold from the move team was really good to have
25th June 2019
I was pleased with Green & Company Tamworth and would recommend them because they were helpful and explained everything well
25th June 2019
Show more
Our Tamworth office is situated in a prominent town center located in this bustling, historic market town. Occupying a spacious, bright and modern office we are placed perfectly to welcome buyers and sellers alike to offer a personal and friendly service, ensuring you can be helped, and feel relaxed in a pleasant unhurried environment.

As one of the leading Estate Agents in the area, we have successfully helped hundreds of people sell or purchase their home in the local Tamworth area and surrounding villages. Our professional friendly sales team collectively has over 100 years experience in the estate agency business ensuring that all of our inquiries are dealt with the utmost professionalism. We all live locally to the Tamworth area, therefore, our local and regional knowledge is based on real first-hand experience.

We aim to treat you how we would like to be treated ourselves and pride ourselves on our outstanding customer satisfaction record. We offer a complete `all under one roof` service whether you are buying or selling. We can assist you with all aspects of your transaction, including free no obligation market appraisals, free mortgage advice, chartered surveyors, solicitors, and full letting service. Being a one-stop-shop ensures we have everything required directly to hand so your transaction progresses smoothly and quickly with the minimum amount of stress and fuss.

Please feel free to call us, email us or pop in and pay us a visit. We are here to help!
Our Tamworth office is situated in a prominent town centre location in this bustling, historic market town. Occupying a spacious, bright and modern office we are placed perfectly to welcome buyers and sellers alike to offer a personal and friendly service, ensuring you can be helped, and feel relaxed in a pleasant unhurried environment. As one of the leading Estate Agents in the area we have successfully helped hundreds of people sell or purchase their home in the local Tamworth area and surrounding villages. Our professional friendly sales team collectively has over 100 years experience in the estate agency business ensuring that all of our enquiries are dealt with the utmost professionalism.

We all live locally to the Tamworth area therefore our local and regional knowledge is based on real first hand experience. We aim to treat you how we would like to be treated ourselves and pride ourselves on our outstanding customer satisfaction record. We offer a complete `all under on roof` service whether you are buying or selling. We can assist you with all aspects of your transaction, including free no obligation market appraisals, free mortgage advice, chartered surveyor, solicitors and a full letting service. Being a one-stop-shop ensures we have everything required directly to hand so your transaction progresses smoothly and quickly with the minimum amount of stress and fuss. Please feel free to call us, email us or pop in and pay us a visit. We are here to help!

If you're looking for properties in Tamworth, contact our Tamworth branch on 01827 68444 or search for homes here
Send the Office an Email
Or Call the Office on:
01827 68444