Estate Agent in Tamworth
Our Tamworth estate agent is situated in a prominent town centre located in this bustling, historic market town. Occupying a spacious, bright and modern office we are placed perfectly to welcome buyers and sellers alike to offer a personal and friendly service, ensuring you can be helped, and feel relaxed in a pleasant unhurried environment.

As one of the leading Estate Agents in the area, we have successfully helped hundreds of people sell or purchase their home in the local Tamworth area and surrounding villages. Our professional friendly sales team collectively has over 100 years experience in the estate agency business ensuring that all of our inquiries are dealt with the utmost professionalism. We all live locally to the Tamworth area, therefore, our local and regional knowledge on houses and apartments is based on real first-hand experience.

We aim to treat you how we would like to be treated ourselves and pride ourselves on our outstanding customer satisfaction record. We offer a complete `all under one roof` service whether you are buying or selling. We can assist you with all aspects of your transaction, including free no obligation market appraisals, free mortgage advice, chartered surveyors, solicitors, and full letting service. Being a one-stop-shop ensures we have everything required directly to hand so your transaction progresses smoothly and quickly with the minimum amount of stress and fuss.

Please feel free to call us, email us or pop in and pay us a visit. We are here to help!
⁠ 13 Colehill,
Tamworth,
Staffordshire,
B79 7HE
⁠ 01827 68444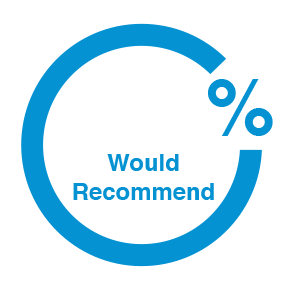 100
Green & Company Tamworth were great because nothing was to much trouble any problems and there were plenty due to poor legal selection were dealt with in good order,well done girls for your fantastic work.
28th March 2021
I was happy with the service at Green & Company Tamworth because they were able to sell my house in 1 day for 187k when other agents said 150k and they understood I have a disability which makes it difficult to speak/write due to CP. They were really supportive.
28th March 2021
Green & Company Tamworth were helpful because they at least made it seem like they were on the journey with me especially Ann truly can't praise her enough even when she stayed late and missed going out with her daughter to follow up on my sale/ purchase
25th March 2021
My experience at Green & Company Tamworth was positive because nothing was to much trouble EXCELLENT SERVICE with a smile
25th March 2021
The staff at Green & Company Tamworth were good because totally professional but friendly too.
25th March 2021
Green & Company Tamworth were great because where others have tried they succeeded
24th February 2021
The experience at Green & Company Tamworth was good because they are all very good at customer service and know exactly what the customer requirements are.
13th February 2021
I'd definitely recommend Green & Company Tamworth to friends and family because they did the job efficiently- got a buyer who offered an acceptable price and got the property sold within a reasonable time
12th February 2021
Green & Company Tamworth staff were good because they were professional and approachable. They were always available to answer any queries by phone promptly. I felt they worked diligently behind the scenes to market our property.
17th January 2021
Green & Company Tamworth were fantastic because we found all the staff helpful and very. Nothing was too much trouble for them.
14th January 2021
Show more
Tamworth is a large market town in the borough of Staffordshire. It adjoins Warwickshire to the south and east, and Lichfield to the North and West. It is a popular place to live. It gets its name from the River Tame. The population was estimated to be 76,678 in 2018. Tamworth boasts a 12th-century castle which has a Moat House. The town's businesses include engineering, logistics, clothing, brick, tile and paper. The local Snowdome is a great attraction which has a real-snow indoor ski slope. Another nearby entertainment attraction is the Drayton Manor Theme Park.
Send the Office an Email
Or Call the Office on:
01827 68444