⁠ 937 Walsall Road, Great Barr,
Birmingham,
West Midlands,
B42 1TN
⁠ 0121 241 4441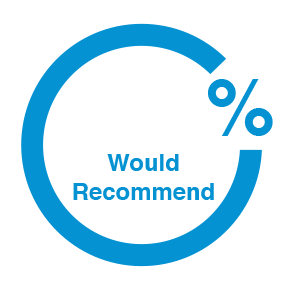 90
My experience at Green & Company Great Barr was cracking because thay stand by you all the way you would never be left in the dark thay are just great
13th August 2019
My experience at Green & Company Great Barr could have been better because I didn't have the best experience, it took 9 to 10 months to sell my property. Although the people were lovely, I put my trust in what the experts were saying and the sale fell through twice so I felt very let down and frustrated.
25th June 2019
Green & Company Great Barr were really helpful because they did everything we asked them to do.
30th May 2019
Green & Company Great Barr were great because they kept me informed and looked after me like I was their own client. When I asked a question and any problems were resolved very quickly.
20th April 2019
The staff at Green & Company Great Barr were good because they were very approachable, friendly, informative and efficient
26th March 2019
I was pleased with Green & Company Great Barr and would recommend them because they were very efficient estate agent, who communicated with me about every step of the way through the sale of my property. I felt I was in knowledgeable and safe hands. I would not hesitate to either use them again or recommend them to anyone who wants a hassle free sale of their property. many thanks for your hard work green and co great barr.
9th March 2019
Green & Company Great Barr were fantastic because they provided a very professional and efficient service and made the whole process very easy from start to finish. A big thank you to all involved for helping us make our move. Great job !!
27th February 2019
My experience at Green & Company Great Barr was memorable because from start to finish the whole team were so kind and approachable. Answered all questions they could and supported us through the whole process
21st February 2019
My experience at Green & Company Great Barr was cracking because my offer acceptance was dealt with promptly and professionally thankyou green & co
19th February 2019
Green & Company Great Barr were great because the staff were friendly and fees were good
18th February 2019
Show more
The team at Great Barr prides itself on offering a comprehensive service from the initial appraisal of your property right through to completion of you sale, including surveys, conveyancing and financial services.

The Senior Branch Manager and Branch Valuer have over 20 combined years of experience in Estate Agency and will be personally responsible for the sale of your property backed up by a team of two fully trained Sales Negotiators, a full time mortgage advisor, weekend viewing assistant and an experienced branch administrator.

The areas that we cover include B6,B20,B21,B42,B43,B44,B71 AND South Walsall and if you are considering selling or are not happy with your existing agent then please call 0121 241 4441 to take the first steps towards a succes
Not many places can boast the travel connections of Great Barr, which makes it ideal for those working in Birmingham, Sutton Coldfield, Walsall and further afield via the motorway network.

With a wide variety of house types for all buyers, good schools and all the local facilities you could need at the popular Scott Arms Centre, Great Barr is a hugely popular location for buyers. Don't miss out on the outstanding views on a clear day from Barr Beacon.

If you're looking for properties in Great Barr, contact our Great Barr sales office on 0121 241 4441 or search for homes here.

OR

If you're looking to rent a home in Great Barr contact our Great Barr lettings branch on 0121 686 8666 or search properties here.
Send the Office an Email
Or Call the Office on:
0121 241 4441