Estate Agent in Four Oaks
Our expert Four Oaks Estate agent knowledge is unrivalled. Green and companies marketing materials, online presence along with our attention to detail will ensure that you have full confidence in our ability to facilitate the buying and selling of houses in the Four Oaks area. As our reputation matters to us, ensuring you will be safe in the knowledge of recommending us to others in Four Oaks.
⁠ 1 Carlton House, 18 Mere Green Road, Four Oaks,
Sutton Coldfield,
West Midlands,
B75 5BS
⁠ 0121 323 3323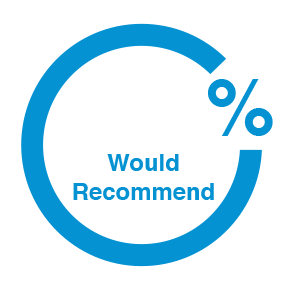 100
My experience at Green & Company Four Oaks was positive because of Shakila and Jacquie. They were truly professional throughout and always kept me informed on my sale. They are a credit to Green's.
14th August 2021
Green & Company Four Oaks were really helpful and I'd recommend them because they are professional, proactive and knowledgeable. All staff I had contact with were excellent. Great team ethos and got the job done!
12th July 2021
My experience at Green & Company Four Oaks was positive because Shakila was just outstanding
9th July 2021
The experience at Green & Company Four Oaks was great because they sold my property
9th July 2021
I'd suggest Green & Company Four Oaks to a friend because of the stellar service provided by Shakila. She was amazing and remained both, professional and helpful throughout the entirety of the process. Whilst moving house can often be so stressful, Shakila did whatever she could to reduce this and allow us to reach a successful completion! Thank you for everything!
9th July 2021
Green & Company Four Oaks were excellent the sale of my property despite pandemic lockdown restrictions. Even with a fixed price fee arrangement Green & Company were keen to get a fair price for my property and I achieved a sale at a higher than the valuation than from other estate agents. Other agents appeared to be looking for a quick property sale / turnaround. I have already recommended Green & Company to two friends as a consequence.
17th May 2021
I'd endorse Green & Company Four Oaks because they were helpful and efficient during our house purchase.
14th May 2021
I'd recommend Green & Company Four Oaks to anyone because of their genuine approach to all aspects of sales procedure. Shakila actually spoke to our sellers estate agent to help the move go ahead as smoothly as possible when things appeared to have stalled,
3rd May 2021
I was happy with the service at Green & Company Four Oaks because they were there to answser my questions or querys
28th March 2021
My experience at Green & Company Four Oaks was cracking because from start to completion we were supported, updated and reassured, staff were proactive, open and honest above all they were very professional and personable. We have bought and sold 4 times in the last 10yrs and Greens' services by far surpass their competitors. Thanks again for the A class service
25th March 2021
Show more
Four Oaks' excellent reputation precedes it but there is more to this leafy suburb of Sutton Coldfield than luxury homes. A host of excellent schools including Arthur Terry ensure that Four Oaks will always be a popular choice for families, while the train station makes it a great location for commuters too – not to mention the Four Oaks Gate of Sutton Park and nearby Mere Green shopping facilities and nightlife.

Hidden gems for Four Oaks residents include The Green House, an excellent pub which somehow manages to combine stylish interiors with a cosy atmosphere. Or if you're looking for something more active why not try the long-established Four Oaks Tennis Club and Four Oaks Squash & Racketball Club.

If you're looking for properties in Four Oaks, contact our Four Oaks branch on 0121 323 3323 or search for homes here.
Send the Office an Email
Or Call the Office on:
0121 323 3323